3 tags
A SUMMARY OF MY LIFE, SO FAR
Ages 7-present: Backstreet Boys all the time. Ages 13-present: Jesse McCartney all the time. Ages 16-present: Waiting for this moment.
1 tag
1 tag
How hard did you laugh when you heard Kanye rap "this is something like the Holocaust" IN A MOVIE SET IN 1922?
2 tags
WTF
NBC didn't pick up the John Mulaney pilot, which means that NBC is officially my archenemy.
3 tags
12 yr olds
Me: How did you get that cut on your leg?
E: Oh, I just cut it at the grocery store. With cream cheese.
1 tag
MOM, WATCHING THE VOICE
Mom: This girl is a bitch!
Mom: I hate seeing American Idol commercials. That show is the worst.
Mom: I would rather listen to Cee-Lo than Nicki Minaj.
Me: You've said that every week this season.
Mom: Have I? Well, I mean it.
Mom: I can't understand what they're singing about when they sing in Spanish.
Mom: BLAKE IS SO FUNNY.
Mom: Wow. I can't believe he stole her. That is pretty stupid.
Mom: Can you please put your feet down? You're sitting like Usher. It's obnoxious.
4 tags
Hi there. So, I don't know about you, but I've spent the last three months really angry about what happened in Newtown. I'm mad that those sweet, beautiful, innocent little kids weren't kept safe. I'm mad that their poor parents are now forced to face a life without them. I'm mad that the brave teachers and educators at the school that day were taken away from...
"My biggest adrenaline rush of the day was watching tribal council." — things I said in both 2001 and 2013
2 tags
1 tag
1 tag
WATCHING THE VOICE
Mom: This show is so much better without Cee-Lo.
Me: He's coming back next year.
Mom: OH MY GOD, WHY? That's such a bad choice.
Me: Look, I found an article about it. It says he's taking a break this season because he's working on music and developing a sitcom based on his life.
Mom: ARE YOU KIDDING?
Mom: No, seriously. Who is going to watch that show? Not me.
Mom: The only people that are going to watch his show are him and his stupid shoulder bird.
Mom: Seriously.
Mom: Well, he's still better than Nicki Minaj.
1 tag
Quick question
Don't you think, at some point during the history of Canada's settlement, someone would've said "hey guys, it's too cold, we should leave"
3 tags
I wrote down everything I thought when I listened...
I don't even know what Pusher Love Girl means, but that's not important. What's important is that the intro of this song is so good. As is the rest of it. I don't really get why people hate Suit & Tie so much. It's a good song. And it features Jay-Z. THINK ABOUT IT THIS WAY: It could've been will.i.am. We got lucky, people. OK. Don't Hold the Wall is...
2 tags
3 tags
3 tags
6 tags
2 tags
3 tags
1 tag
1 tag
2 tags
"It's all fun and games till someone gets eaten by a crocodile."
– my mom, watching Planet Earth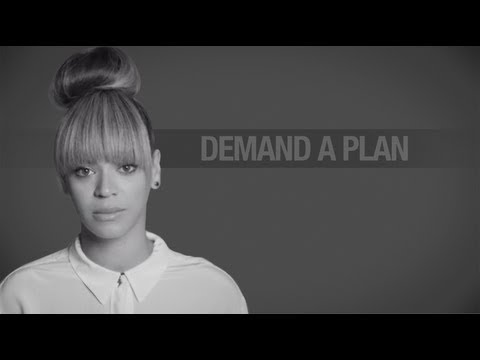 Down with Big Gun →
This should be required reading.
3 tags
1 tag
NO ONE HATES CEE-LO MORE THAN MY MOM
Mom: What is he wearing?
Mom: He looks like Buddha.
Mom: It's like he's wearing a shower curtain. Or a drape.
Mom: Did he just say he had a vision of that guy's mom? And his grandma? That's creepy.
Mom: Adam is my favourite.
Mom: He's wearing a drape.
*my sister walks in*
Mom: WAIT TILL YOU SEE WHAT CEE-LO IS WEARING.
Mom: Christina's bitchy tonight.
Mom: This guy isn't that good. Which team is he on?
Me: Cee-Lo's.
Mom: SHOULD'VE KNOWN.
Mom: Is he doing spirit fingers?
Mom: God, he is annoying.
3 tags
Watch
FOREVER FOREVER FOREVER FOREVER FOREVER
4 tags
3 tags
3 tags